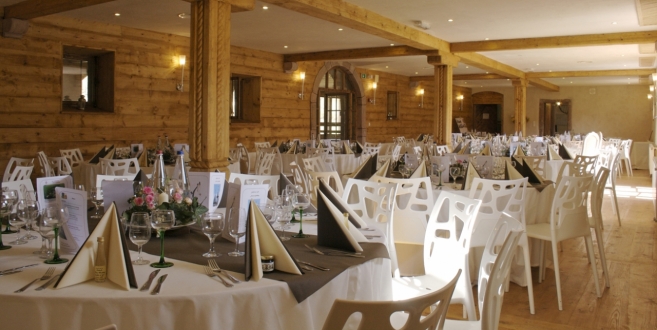 Chateau de Thanville
Papatya goes modern in 17th century castle.
The Castle of Thanvillé is a listed building, recently restored by the owners. At the same time, it has been given an new destination: turning every wedding, business or private event into a unique experience.
With this mission in mind, the renovation process had 2 clear priorities: on the one hand keeping as many of the 17th century elements of the castle, on the other hand guaranteeing comfort of the 21st century.
The reference pictures show that they have succeeded. In combination with the warm wooden objects, they have chosen for modern and durable seating comfort: the EGO-ROCK and EGO-S chairs.
Modern: both chairs come from the EGO line and both give a modern, artistic impression through their unique design of the back.
Durable: the EGO chairs are made of glassfiber reinforced polypropylene (base) and polycarbonate (back) and thus easy to maintain.